Featured Property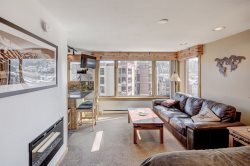 Wynn Suite STUDIO
Guest Reviews
This condo is perfect for a small family or couple. The view is amazing overlooking the ski slope and ski school if you want to check o...
The go to for vacation rentals in Summit County!! I happened to need a longer term rental which is very difficult to find...
We loved this townhouse. Very spacious and super clean We had a total of 13 (6 kids) and had enough room for all of us. Hot tub was...
View More Reviews